Subscribe to Building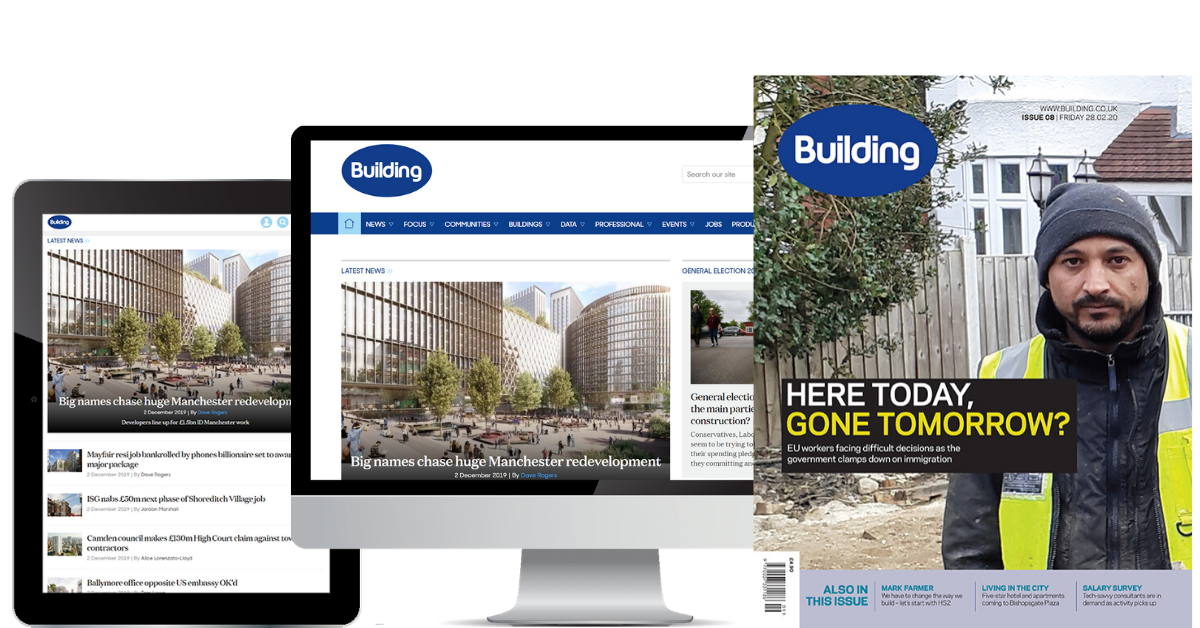 Get immediate access to this week's issue and more...
Building delivers up-to-the minute news and analysis, whilst uniting people and professions across the built environment. Subscribe to Building, construction's essential companion, and keep up-to-date with the latest news and views in construction.
Scroll down to view details of our offers.

For 2-4 subscriptions click here.
If you require 5 or more subscriptions visit our corporate subscriptions page to find out about our discounts and bespoke packages.