Beat The Price Rise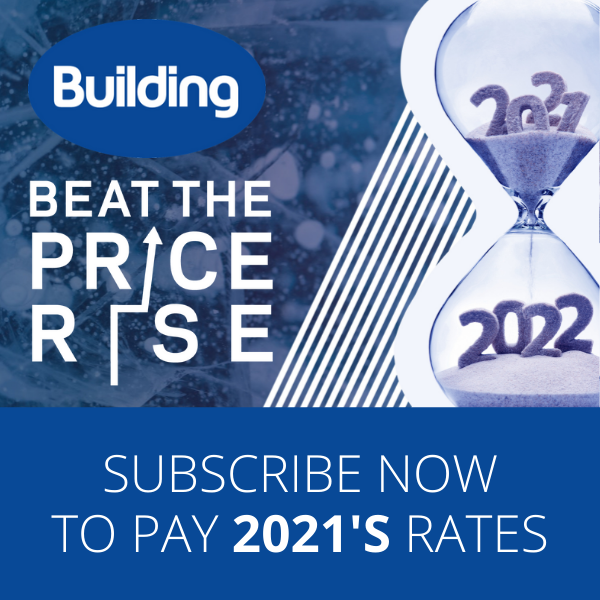 Building's rates will increase after 7th February 2022, so why not subscribe now to take advantage of 2021's prices.
With changes affecting the industry on a daily basis, stay informed on what this means for you and your business and make sure you are fully prepared for the months ahead by subscribing to Building today.
Your subscription will include:
Print copies delivered to your door (premium only)
Digital editions delivered to your inbox
Unlimited access to building.co.uk
Digital/print supplements
Full access to email newsletters
For multiple subscriptions click here.