Subscribe to Building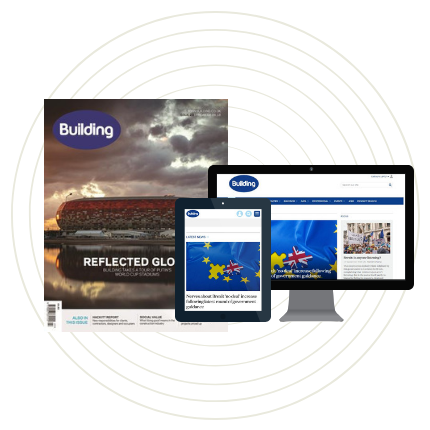 Building has been a trusted source of information for the construction industry for over 175 years. Our news, features, interviews with industry leaders and building studies are essential reading for construction professionals. Subscribe today and you will also benefit from:
Data and analysis
Cost models
Sector guidance
Forecasting tools and
Market updates
All this is delivered to you by our experienced editorial team and over 100 contributors from the industry, including senior directors from across the contracting, consultancy, architectural and sustainability fields.
Choose from our packages and payment options below.
For 2-4 subscriptions click here.
If you require 5 or more subscriptions visit our corporate subscriptions page to find out about our discounts and bespoke packages.